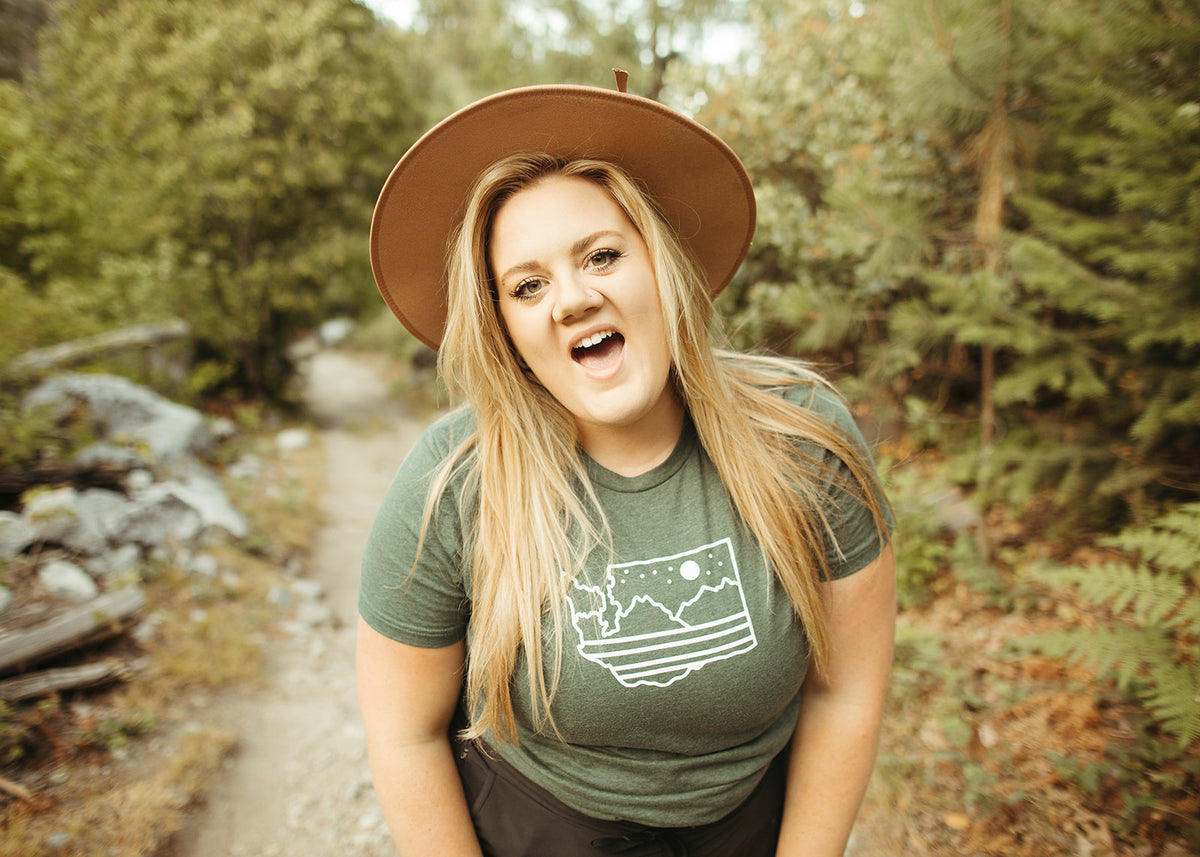 Artist Designed and Made Local
Heirloom T-shirts and Tote Bags are printed in Leavenworth, WA and made to be enjoyed on your adventures, your road trips, sipping beer at your local brewery, your hikes, and hanging around the campfire with friends!
Artist: Shelby Campbell
Each piece from Heirloom Design is illustrated by Washington State artist, Shelby Campbell. Featuring colorful designs inspired by nature. It is art that is made for you to make memories with. She finds inspiration from traveling and being outside and from life in the Pacific Northwest. Shelby makes both analog (in watercolor and gouache) and digital art. Each piece found at Heirloom starts with a sketch in her sketchbook and becomes a product she has carefully designed and created for you to enjoy.